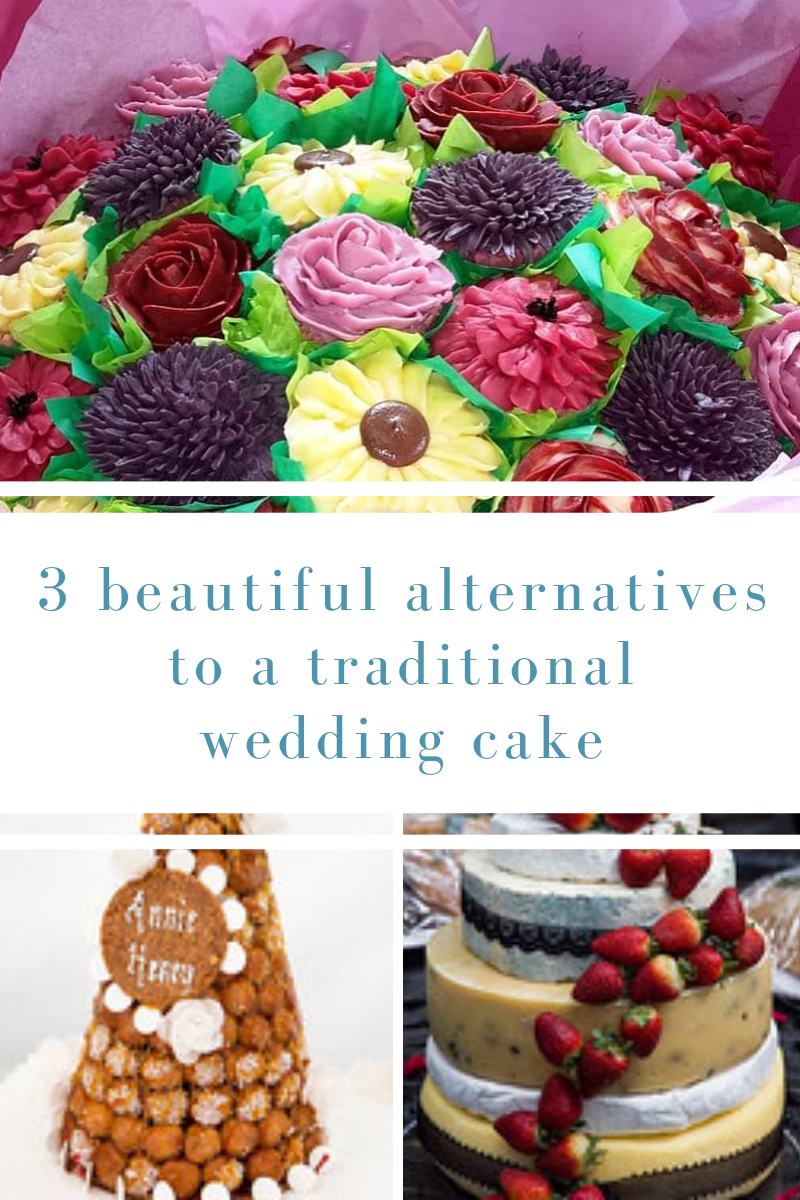 For all those who are not traditionalist and don't want the customary tiered wedding cake there are 3 beautiful alternatives. 
The first could be a cupcake bouquet, a chic, sophisticated stunning centrepiece. Each cupcake piped with beautiful buttercream flowers in the colours to match your theme with your favourite flavours. Depending on the size of your wedding you can have a large bouquet for you with small ones set as an edible centrepiece on each of the tables at your event for your guests. The cupcakes in the smaller bouquets can be made to suit your guests' specific dietary requirement.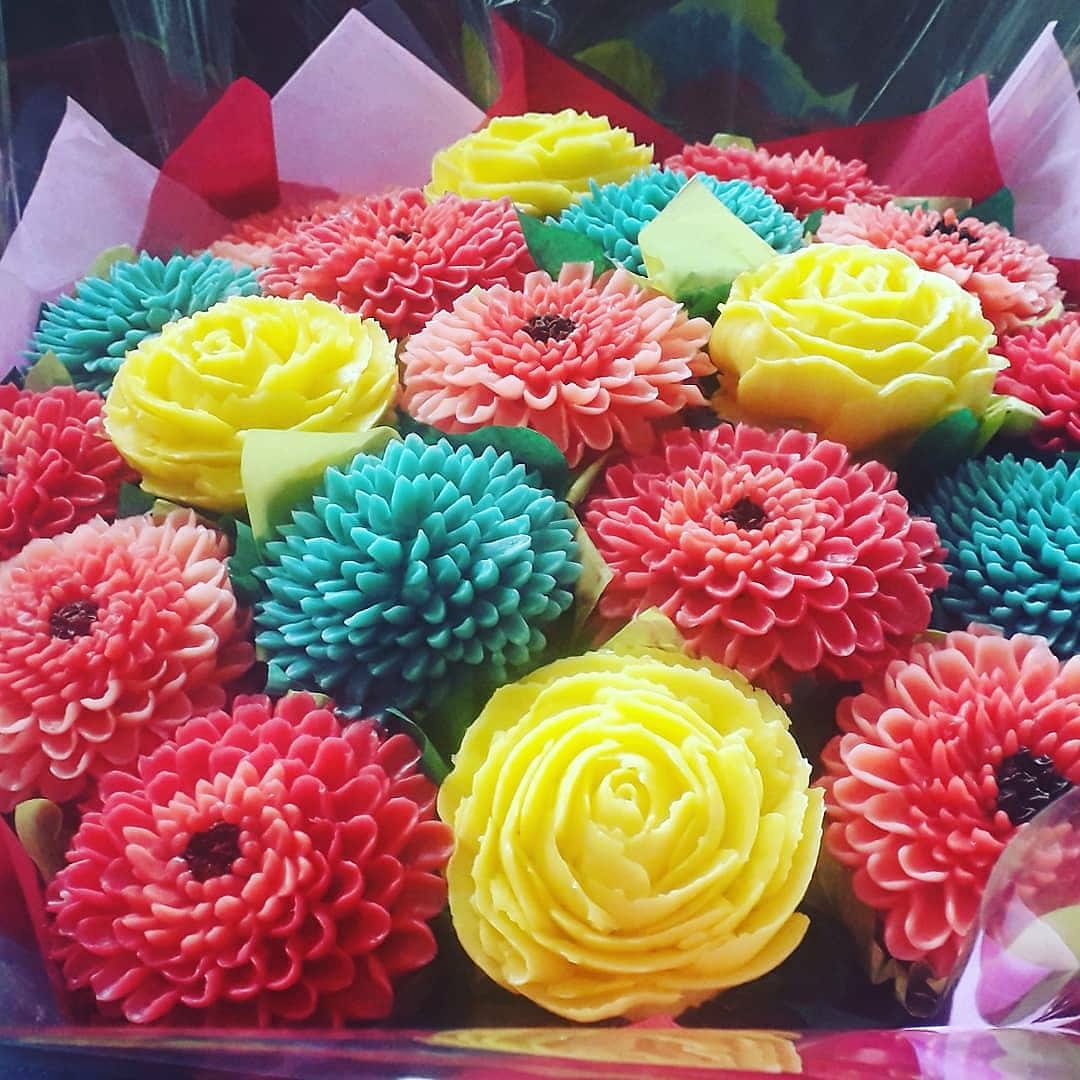 The bouquets are wrapped in beautiful colour tissue and clear cellophane with a bow to match. One or all of the cupcakes in the bouquets can be customised to suit the bride and groom. 

The happy couple can lift the cupcakes they want from the bouquet and feed each other which would make a beautiful, fun photo. With these cupcakes they can be as delicate as they want when feeding each other or be messy by smooshing the cakes on each other's faces for a laugh. Also their guests can pick out the cupcakes they want from the bouquet as and when they want.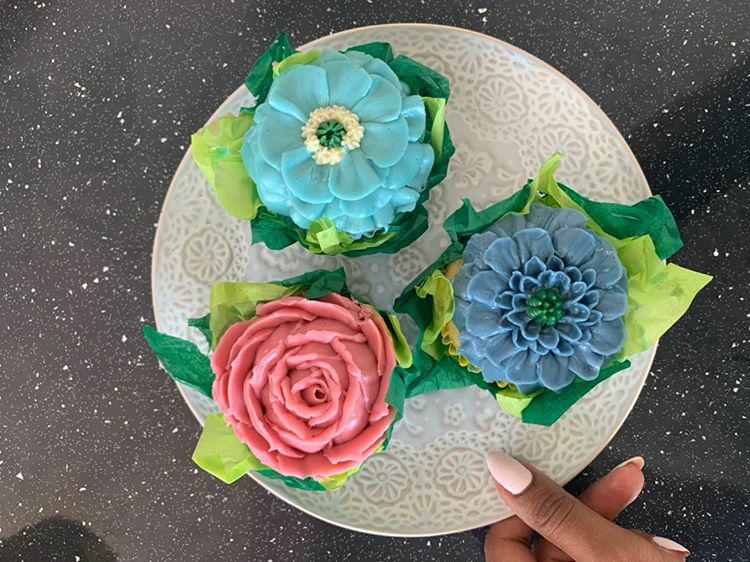 A cupcake bouquet would be a beautiful idea for an intimate affair to enjoy with all your loved ones invited to celebrate your special day.
So if your are interested in a cupcake bouquet as a beautiful alternative to a wedding cake have a look at my gallery page on https://www.com/mesmerisingicing.com and email me on mesmerisingingicing@gmail.com or message me on 07891515789. 
The second alternative could be a cheese wheel wedding cake. This would make a a great, quirky but rustic alternative and suit those that like savoury rather than sweet as a desert, comprising of 2, 3 or 4 tiers of varying sizes each set one on top of the other.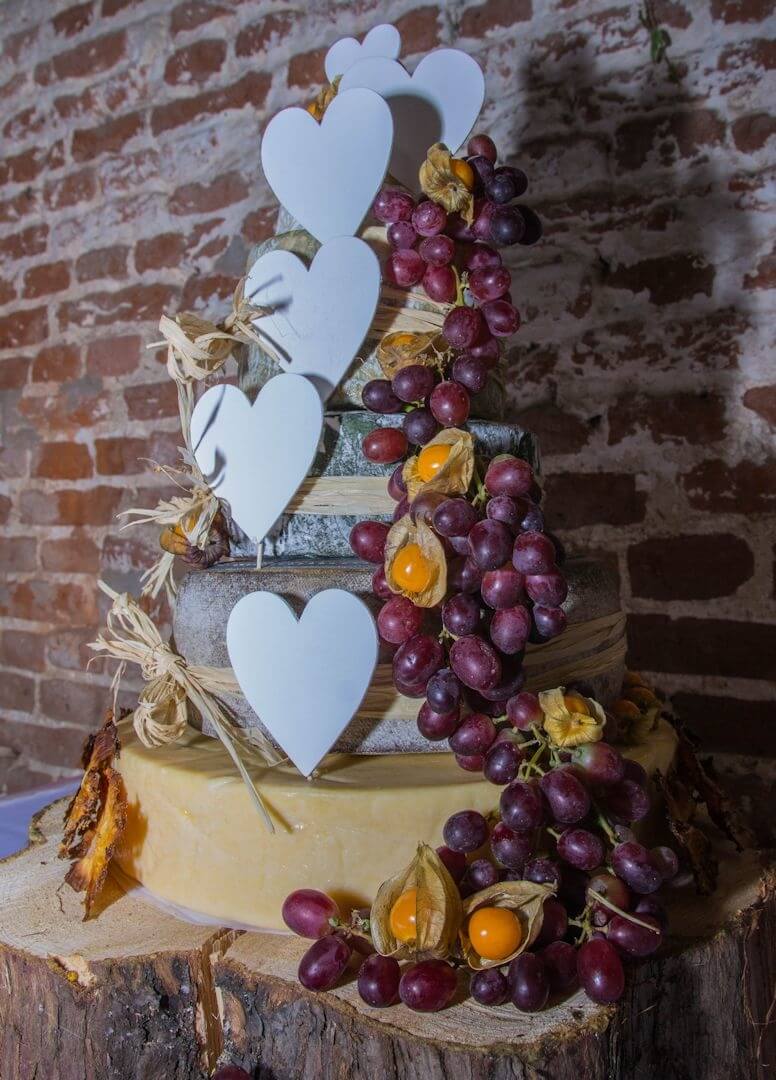 Photo Credit Helen Hadfield of www.HNPHOTOGRAPHY.UK    https://www.instagram.com/hnphotography.uk 
The cake can be adorned with fresh figs, grapes, berries and fruit of your choice all set on a wooden cake slice or a stand to match your theme.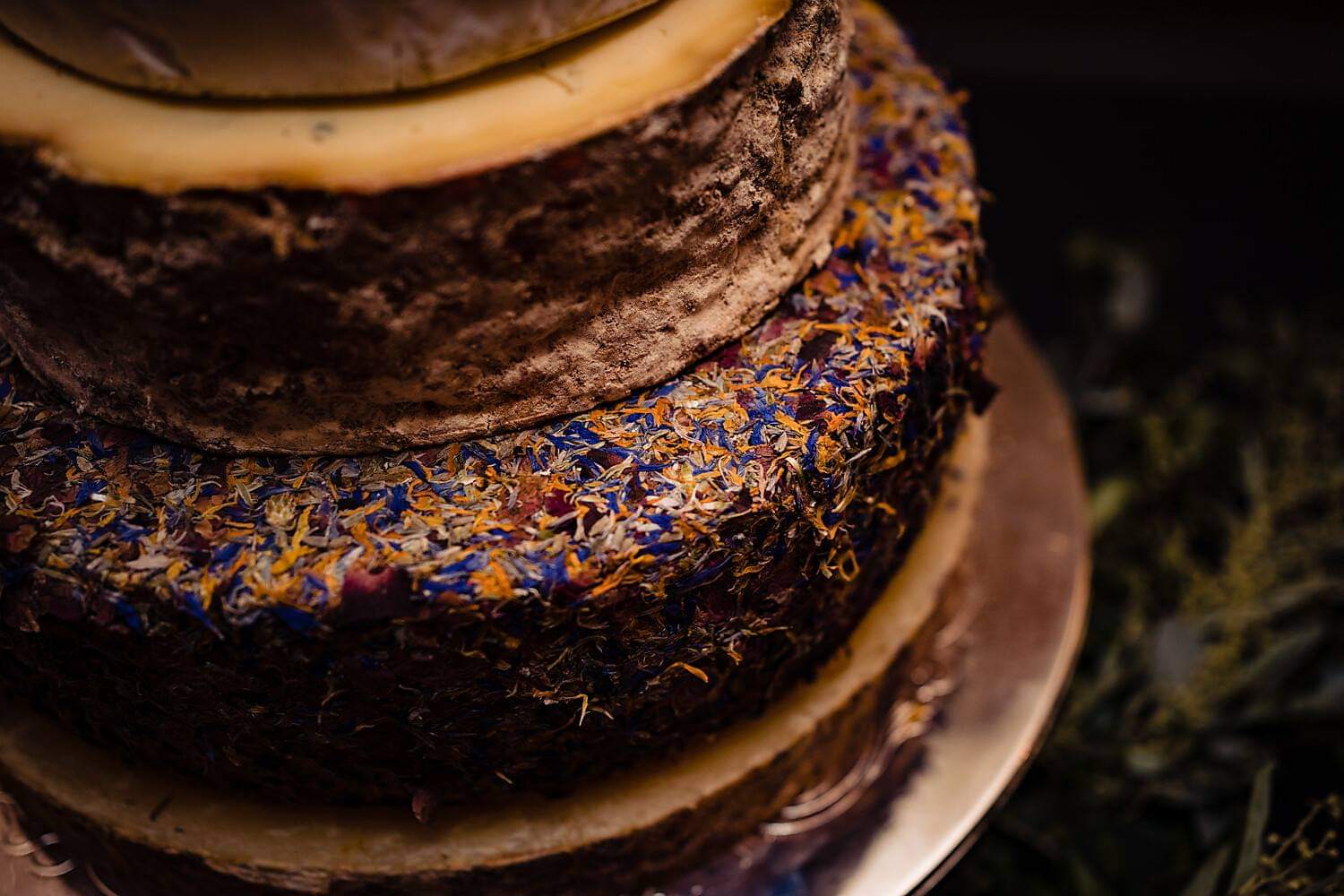 Photo Credit Maria Assia www.mariaassia.com  https://www.instagram.com/mariaassia_photography 
Photo Credit Maria Assia www.mariaassia.com  https://www.instagram.com/mariaassia_photography 

A further temptation would be to surround the cake with crackers, baby onions, poached mini pears, pickle or bread. 
Photo credit Helen Hadfield www.HNPHOTOGRAPHY.UK  https://www.instagram.com/hnphotography.uk

A cheese wheel cake can be served at your wedding breakfast/buffet as well as your evening reception. The portion per person would be 70-100 grams but if it is to form part of the main meal then the portion size should be doubled. 
There are a lot of cheese companies online like the Cheese Shed who provide cheese wheel cakes. Some of these companies provide sample boxes for you to try different cheeses before you commit to buying the wheels that would make up your cake. Additionally some supermarkets offer cheese wheels that your can order so that you can make up your own wedding cake and decorate as you wish. If you do decide that this is something you want to do then make sure that the hard, heavier cheeses, like Cheddar, go at the bottom, semi firm cheeses like  Wensleydale or Monterey Jack are placed in the middle and the softer cheeses, like Brie or Camembert, are on the top. 
Remember to order in advance so that the cheeses are ripe and ready for your day and serve at room temperature. 
The third alternative to a wedding cake could be a Croquembouche, a novel and funky cone shaped construction of cream filled choux pastry puffs (profiteroles) with caramel sugar threads surrounding it. 
Photos courtesy of flickr
A Croquembouche is a stand out piece as it can be large or small and can be in addition to other deserts you want to offer to your guest such as a tower of macarons, brownies or doughnuts. 
The profiteroles that make up your Croquembouche can have various fillings not just plain cream, such as creme patissiere (custard), chocolate or jam. The Croquembouche once constructed can be decorated with sugared almonds, chocolate, edible flowers, macarons or ganache with a model of a bride and groom on the top.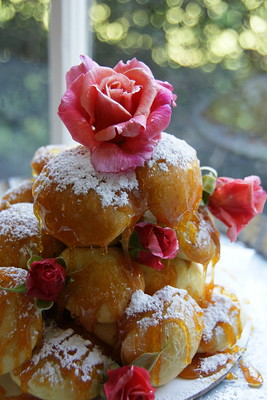 Photos courtesy of flickr 
To serve a Croquembouche it can be cut into like wedding cake or profiteroles can be picked off by you and your guests making it a less formal  and  more relaxed affair. 
There are some patisseries online who do make Croquembouche instead of wedding cakes, so if this is what you want then it is well worth having a look at these e.g. Boulangerie Jade. Alternatively, if you want to construct and decorate your own then some supermarkets do sell Croquembouche packs which provide cream filled profiteroles with a pot of caramel and chocolate sauce and a pot of edible decorations with instructions on how you can build one. 
Any of these alternatives would be ideal for either a large or a small intimate wedding.

Whatever you are planning for your big day large or small and intimate choose the cake that suits you and reflects your personality. 

https://www.mesmerisingicing.com 
https://www.instagram.com/mesmericingcakes 
https://www.mariaassia.com 

https://www.instagram.com/mariaassia_photography 
https://www.instagram.com/hnphotography.uk