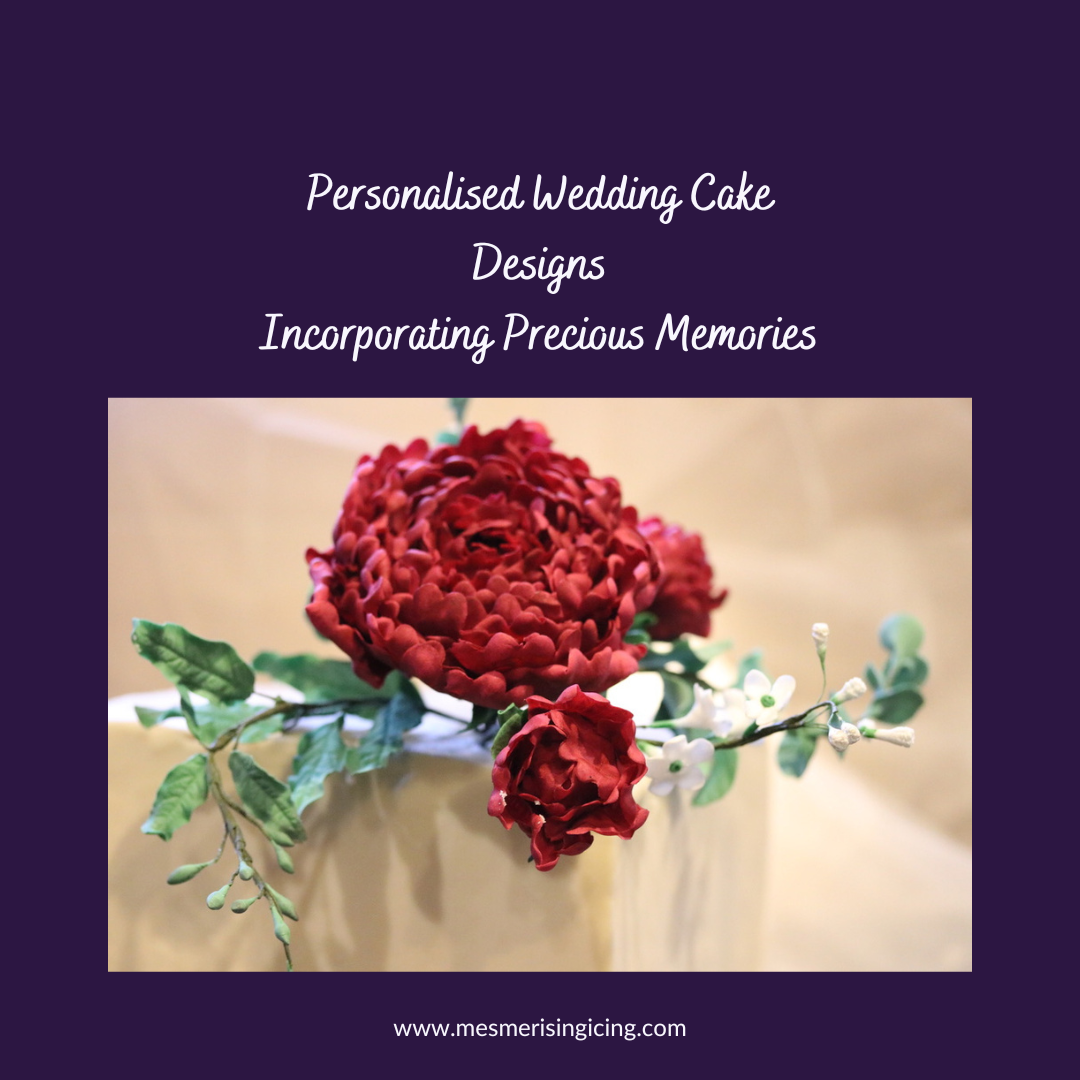 In this blog are some of the ideas and inspirations that can, and have been incorporated by couples in the design of their wedding cake which you may find helpful during a consultation with your  cake designer. 

1. Incorporating precious memories into your cake design.
A cake is not just a list of ingredients thrown together, and baked  for consumption at a wedding or an event. The joy that a cake brings to an occasion is to celebrate memories already made of those that are loved but no longer with us, and create new ones with those that are still here.
When it comes to designing their cake, couples are recognising this and are becoming more adventurous, wanting to incorporate details that invoke precious nostalgic memories from their past, as well as a representation of their future love and life together. Such as accents of edible lace or edible fabric to reflect a mother's wedding dress,


Photograph by Maria Assia of https://mariaassia.com         Instagram handle - @mariaassia_photography
or edible pearls to match ones that were worn by her. 
Photograph by Helen Hadfield of https://www.hnphotography.uk     Instagram handle - @hnphotography.uk
Handmade sugar roses to reflect those grown by a loving grandmother in her garden.


Photograph by Bernadine Jones of @bernadine1_1
Sugar rose, eucalyptus and gypsophila made by Varsha of www.mesmerisingicing.com 


Different flavours in each tier – rose & cardamom (gulab jamun or Turkish delight) to remember a holiday.
Raspberry ripple to reflect ice cream enjoyed in a park with friends.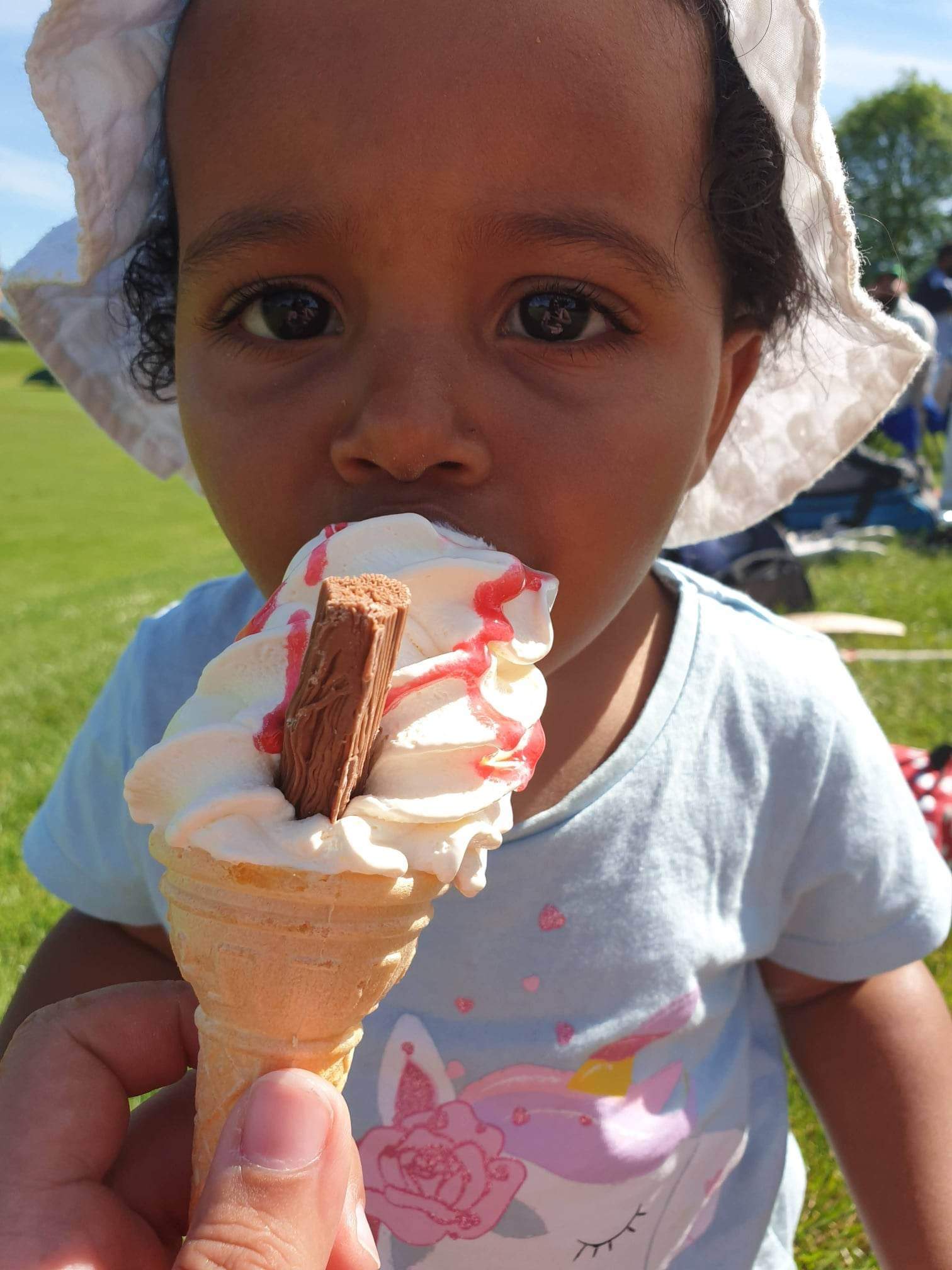 Photo by Anisha Pancholi of her daughter

Or Jamaican ginger, memories of a Sunday afternoon tea with the family.
2. Textures - cake with substance. 
Whilst smooth white tiered cakes are still an option, cake design is gravitating towards textured cakes with some substance, such as deckled edging, rustic ridges, pallet knife blossom, piped flowers, piping, use of stencils, edible lace and edible paper.

Additional items to single or tiered cakes is also something that is appealing. There are a variety of options available for the couple, such as cupcakes with piped flowers, a cupcake bouquet, a tower of donuts, plate of biscuts, chocolate geo hearts or cake pots.

Photograph by Bernadine Jones of @bernadine1_1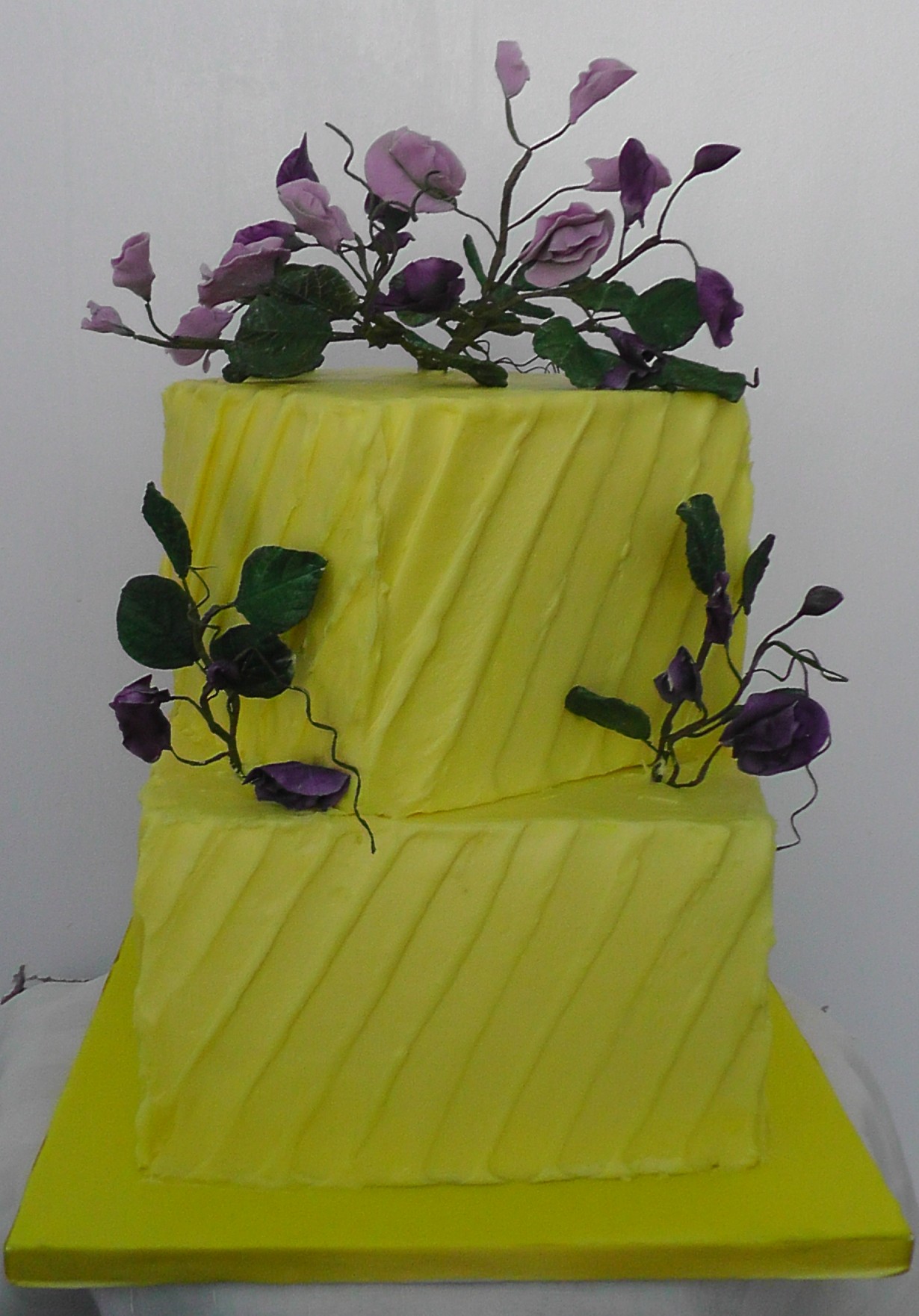 All cakes, sugar flowers, foliage edible lace, piped cupcakes, cupcake bouquets made by Varsha of www.mesmerisingicing.com
Instagram handle : @mesmericingcakes
These tasty beautiful treats are made by Sue Hurst of www.suehurstcakedesign.co.uk  Instagram handle: @suehurstcakedesign

Photographs by Sue Hurst of @suehurstcakedesign

3. Life is the flower for which love is the honey - Victor Hugo. 
Dressing a cake with flowers, sugar, real or piped, is still in vogue. The use of flowers and foliage for wedding cakes will never become old, as they are a wistful affection of periods in the past. With couples opting for a large accent flower in a spray of small buds, flowers and leaves positioned on the top tier with smaller flowers, buds and leaves to the side of the remaining tiers, or a cascade flowing like a waterfall of flowers on the front of the cake. Another interesting design request is foliage on its own or with small sugar flowers with a similar set up on the cake as described above.

The added advantage of having flowers as decoration on your cake is that they can be a keep sake of you special day. Sugar flowers can be everlasting as they can be stored in a cloche or perspex box with perhaps names and dates on a plaque. Real flowers can be pressed and framed. 
If you want flowers but concerned about keeping them then there is the option of having your wedding cake decorated with beautifully piped  flowers and leaves. 


Photograph by Bernadine Jones of @bernadine1_1











Photograph by Bernadine Jones of @bernadine1_1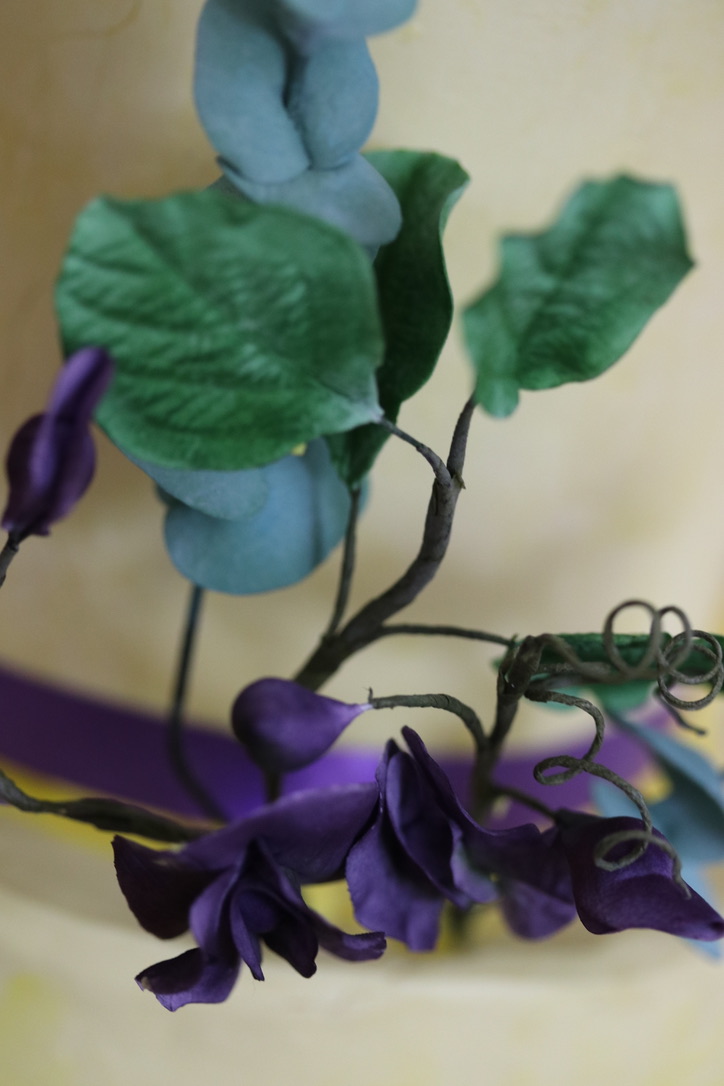 Photograph by Bernadine Jones of @bernadine1_1

All cakes sugar flowers & Leaves, piped flowers and edible lace made by Varsha of www.mesmerisingicing.com   Instagram handle: @mesmericingcakes
4. Colours - You are the artist of your life together choose the ones that makes you happy.  

A hybrid of saturated pink with a red hue (viva magenta) is the colour of choice for 2023, representing love, harmony and emotional balance. This colour can be incorporated in the design of the wedding cake with details or decorations such edible lace , stencils or sugar flowers.  Or for those that  are bold enough you could have one or all of the tiers in this colour with decorations or details in a contrasting colour e.g white roses or peonies.
Highlights of metallic bronze seems to be replacing gold and silver, emanating elegance, warmth character and dependability.

Whilst Viva Magenta and metalic bronze may be in fashion you don't have to follow the trend, choose the colours that make you happy and has some meaning to you.

Photograph by Bernadine Jones of @bernadine1_1 

Photograph by Bernadine Jones of @bernadine1_1 

Cakes and edible lace made by Varsha of www.mesmerisingicng.com    Instagram handle : @mesmericingcakes

5. If you combine good flavours, food turns into an orchestra - Joey Fontane.
There has been an explosion of flavours when it comes to cake. Flavour fusions are on trend some of which go well with cocktails that may be served at a wedding or an event. Choice of flavours are also being led by taste sensation experienced by couples in the past wanting to incorporate them in thier cake which they can enjoy again with thier family and friends.   The following are just some examples:-
Rose and cardamom – a taste of Turkish delight or gulab jamun.
Lime and coconut – a fresh taste with a bit of zing.
Lime and pistachio with coconut– a refreshing taste of Summer.
Passion fruit with pineapple or coconut - a taste of the exotic.
Chocolate with peanut butter and caramel – decadently rich and delicious.
Chocolate and coconut – a taste of the tropics.
Vanilla and mango – another delicious Summer tropical flavour of vanilla with a hint of mango.
Prosecco with rose – a taste of green apple or pear with the flavour of rose.
 
Photograph by Bernadine Jones of @bernadine1_1
Cakes slices made  by Varsha of www.mesmerisingicing.com  Instagram handle: @mesmericingcakes
6. Sustainability - we do not inherit the earth from our ancestors,  we borrow it from our children - Native American Proverb.
Couples are more environmentally conscious, wanting their cake to be eco-friendly, aligning them to their ethics and values without compromising on taste, appearance and consistency, so more are selecting the vegan option.

There has been an advancement in vegan baking and decorating. So rather than the tasteless, stodgy and dense very rustic looking vegan cakes of old, they can now be light, fluffy and full of flavour, beautifully decorated because of the availability of many decorating products which now can be vegan, such as buttercream, delicious chocolate to make ganache, fondant, flower paste, edible lace/fabric, edible pearls etc.
The vegan cake options makes things much easier when planning a wedding or an event as it can be enjoyed by all, vegan or not.
Selecting the vegan option allows the couple to contribute a little to the sustainability of the environment.
I hope you enjoy the process of desiging your wedding cake with your cake designer and that it is memorable for you, your family and your guest. 
If you would like to discuss your cake design that is unique and personal to you and one that incorporates all the precious memories then please do get in touch at https://www.mesmerisingicing.com
Mesmerising Icing is fully registered and insured as a food business with a 5* rating.